Launching on November 9th (Preview on 8th) was a third chance to see the wonderful work of artist Hilda Goldwag.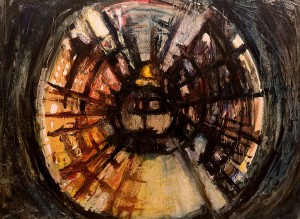 A comprehensive range of works in paint and pencil by the Vienna-born artist who spent seventy of her ninety-four years in Glasgow, escaping from the Holocaust which killed all other members of her family. Her dramatic use of colour, and the subtlety of her pencil and pen drawings have continued to enhance her growing reputation.
This exhibition ran into  the early part of January 2018.