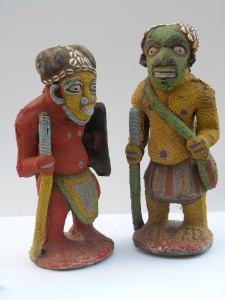 8 February – 15 March 2014
This month the Hidden Lane Gallery hosts a selection of African artefacts, brought to Europe by colonists, evangelists and soldiers, and collected over several decades from auctions and on European trips. Available for public viewing for the first time, the collection consists of masks, statues and carvings from the past 200 years, and some contemporary pieces.
We will be holding another exhibition of African Artefacts in October this year.